The Spearfish Canyon Foundation (SCF) was established in 1989 through a generous gift from Homestake Mining Company to continue land stewardship of the canyon landscape.
It encourages and helps fund projects ranging from wildlife habitat, byway beautification and hiking trails to interpretation and land conservancy.
MISSION:
Its mission is to preserve Spearfish Canyon as a lasting legacy by promoting natural and cultural history, appreciation of the environment, responsible public access, and funding to enhance the infrastructure and ecology.


FOR IMMEDIATE RELEASE:  Friday, February 4, 2016
CONTACT: Tony Venhuizen or Kelsey Pritchard at 605-773-3212
EDITORS/NEWS DIRECTORS:  Please consider the following column from Gov. Dennis Daugaard. For an audio recording of the Governor's weekly column, visit news.sd.gov/media.aspx and click on "Audio" under "Governor Dennis Daugaard."
Expanding Outdoor Opportunities In Spearfish Canyon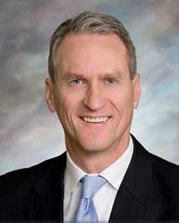 A column by Gov. Dennis Daugaard:
Over the last few months, the Spearfish Canyon Foundation has been working with the state Game, Fish, and Parks Department to acquire a beautiful property from Homestake Mining Company. Within just a few weeks the Foundation will donate funds to Game, Fish and Parks for the purchase of 73 acres in Spearfish Canyon, including Spearfish Falls. That land, along with two other adjacent state-owned parcels including Roughlock Falls, is the genesis of an opportunity for our state.

The lush pine forest of the Black Hills is in grave danger. You have the opportunity to help.
We commit that 100% of your financial contribution to the Spearfish Canyon Foundation will directly support the battle against the damaging Mountain Pine Beetle.
The Spearfish Canyon Foundation has partnered with the Save Spearfish Canyon Coalition (SSCC), city and county governments, regional weed control agencies and countless concerned others. This united group of Black Hills residents supports the public efforts to control the pine beetle invasion before it completely destroys the forest.
Because the Spearfish Canyon Foundation is a recognized 501(c)(3) non-profit organization, your donation is tax deductible.